It's difficult to keep track of all the slang, terms, and lingo around baseball, especially when a word isn't used very often. One baseball term I had never heard used until Spring Training of 2021 was the term "rollover inning". I didn't find very many great resources online when searching for what a rollover inning is, so after doing some research I decided to put together this article to help others who have the same question as I had – what is a rollover inning in baseball?
In baseball, a "rollover inning" is a Spring Training rule that lets managers end an inning after 20 pitches instead of after three outs. The rollover inning rule is a type of "mercy rule" that allows managers to end an inning early, but only during Spring Training games.
The roll-over inning rule isn't implemented very often, but it still happens to this day. But what is the purpose of a rollover inning in baseball? And why does it anger fans? Let's find out!
What Is a Rollover Inning in Baseball?
A rollover inning in baseball is a type of "mercy rule" that only applies to Spring Training games. The MLB announced the rollover inning rule in 2021 amidst COVID-19 precautions.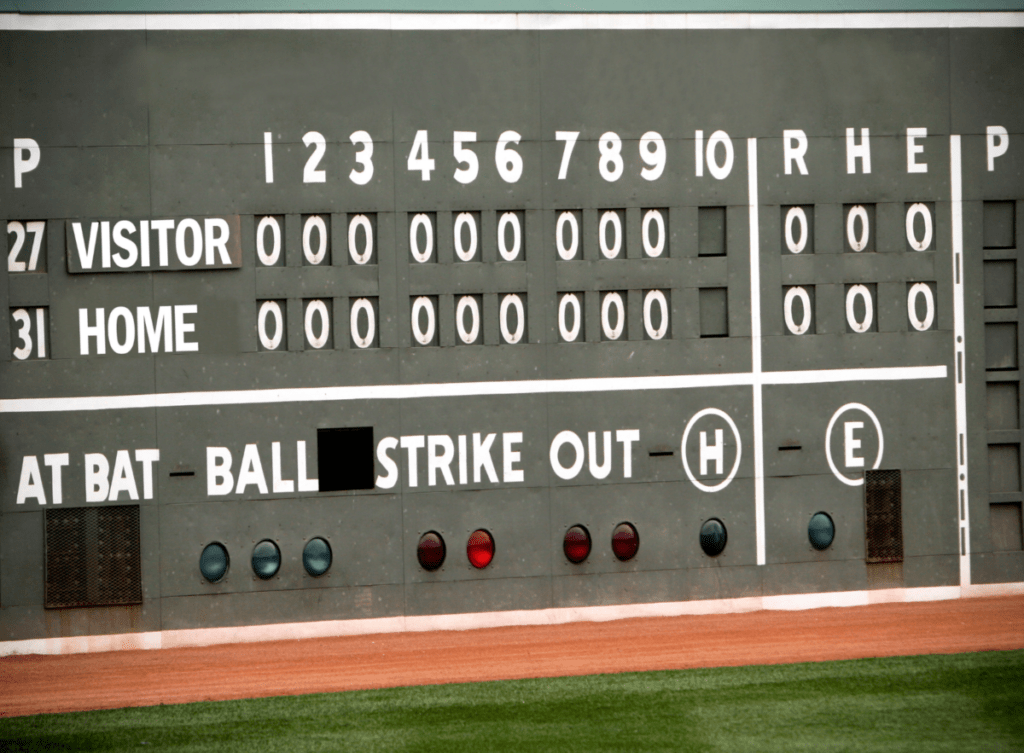 In baseball, the term "rollover inning" refers to an inning that ends after 20 pitches instead of after three outs, but it only takes effect if the defensive team chooses to enforce it.
It relaxes Rule 5.09(e) of the section "Retiring the Side," which states as follows: "When three offensive players are legally put out, that team takes the field and the opposing team becomes the offensive team."
This rule allows defensive managers to put an end to an inning prior to the required outs after any completed plate appearance, as long as 20 pitches have been recorded.
What's the Purpose of the Rollover Inning Rule?
When the MLB announced the rollover inning rule, fans were understandably confused and upset.
As Paul Meincke, a former reporter at ABC-7, put it: "This is not Little League. There is no slaughter rule. Jose Abreu is up with the bases loaded and they just stop the game?"
Though I sympathize with Meincke's sentiments, there's one major thing to note here: roll-over innings are only allowed in Spring Training.
Games that occur at Spring Training aren't, and will never be, official. These games are just as the title implies: training.
Spring Training has always been there to help dust off the cobwebs of players and get them ready for the regular season. Spring Training helps players get back into game condition, both physically and mentally. So any relaxation in the rules in Spring Training is generally welcomed by players.
The roll-over inning rule was presented by presented to Spring Training for two primary reasons:
To end the innings faster than it usually would
To lessen the risk of injury
Innings End Faster when the Rollover Inning Rule is Enforced
As mentioned earlier, the roll-over inning rule was introduced in 2021—a time when COVID-19 was still in full swing.
This rule reduced the time players, fans, and managers had to spend outside closed doors during COVID-19, as it enabled players to end an inning faster than they usually would.
Additionally, there is always the debate about how to shorten the length of games and implementing the Rollover Inning rule is one way to speed up games.
The Rollover Inning Rule Reduces Risk of Injury
In addition to shortening games, roll-over innings reduced the risk of injury during play.
With the introduction of roll-over innings, players can get back into the game at a reduced pace, which is beneficial after long periods of inaction from the offseason.
Coaches and managers have also seen better performance in their players after the rule was established.
To quote David Ross, manager of the Chicago Cubs: "But at the end of the day, these are exhibition games. I understand fans' perspective of wanting to win and cheer for their group for sure, but also we're trying to keep everybody healthy for the stuff that counts, which is the season."
Most pitchers throw 15 pitches per inning, so implementing the roll-over inning rule after 20 pitches could easily cut the game time by nearly half.
Even though game times are shorter, fans generally disagree with this rule. Fans may hate it, but there's no denying that this practice is overall beneficial to players.
Why Are Fans Unhappy With Roll-Over Innings?
Though beneficial to players, fans are unhappy with the roll-over inning rule that was imposed for Spring Training games.
According to a survey conducted by a Chicago Cubs community, up to 41% of members are against the roll-over inning rule, stating that players should just "play real baseball."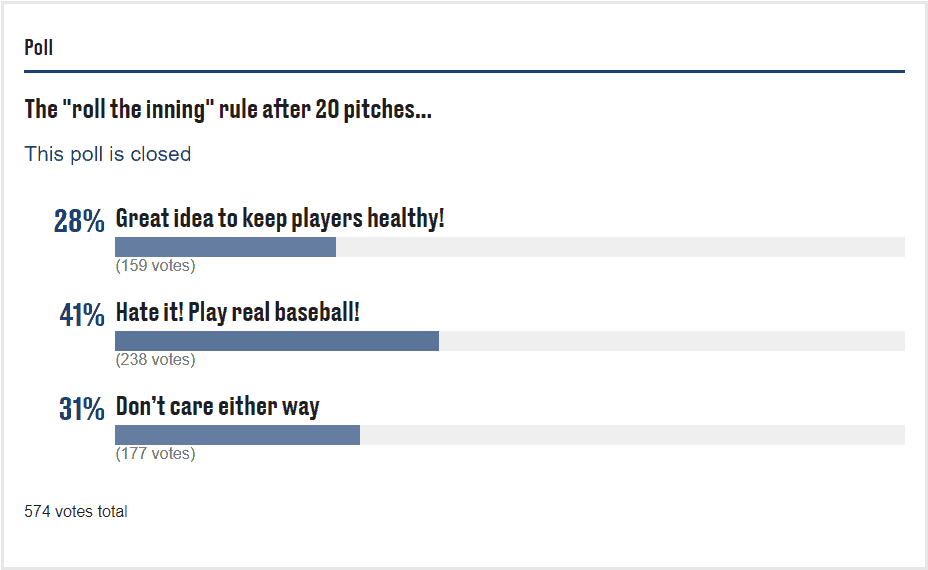 Fans Pay Money to Watch Their Favorite Teams Play
Here's the thing: fans pay a considerable amount of money to watch their favorite teams play, even during unofficial games like Spring Training. It's difficult to justify a $30 to $50 ticket to watch a team play half a game.
"Imagine sitting there watching your team load the bases, anticipating a big inning with your best hitter coming to the plate, only to have the defensive manager come out of the dugout declaring the inning over," Bill Madden, an American sportswriter for the New York Daily News, wrote.
"There are better ways to protect pitchers' arms rather than turning games into a travesty and still charge top dollar for it."
Sox manager Tony La Russa shares the same sentiments as the fans. Though he states that it was a "wise" and professional decision by the MLB, he's still against the new rule.
"Fans are paying to come to games," he said. "We don't want them to leave our games feeling disappointed. So from the White Sox side, we're going to do everything to avoid this rule. It's purely the correct thing to do for fans."
No Announcements Were Made When the Inning Ended
When you read some stories online about the rollover inning rule, you'll frequently hear that fans were confused when this rule came into play.
The confusion came because no one announced the rollover inning rule was in effect; the inning just simply ended before there were three outs.
This is a frustrating experience for fans who just saw their team get a base hit to load the bases, only to have the inning end before the next batter comes up.
There's one solution to this predicament: if a team decides to enforce the roll-over inning rule, they should explain it to the fans before they pay for a ticket. That way, the fans know what to expect during the game.