While growing up, I would be fascinated when hearing about some records that a baseball player broke or hearing about how one player did something that no one else had accomplished in many decades. Some of those accomplishments seemed unattainable, but it was interesting to hear about how great a player had to be in order to accomplish that effort.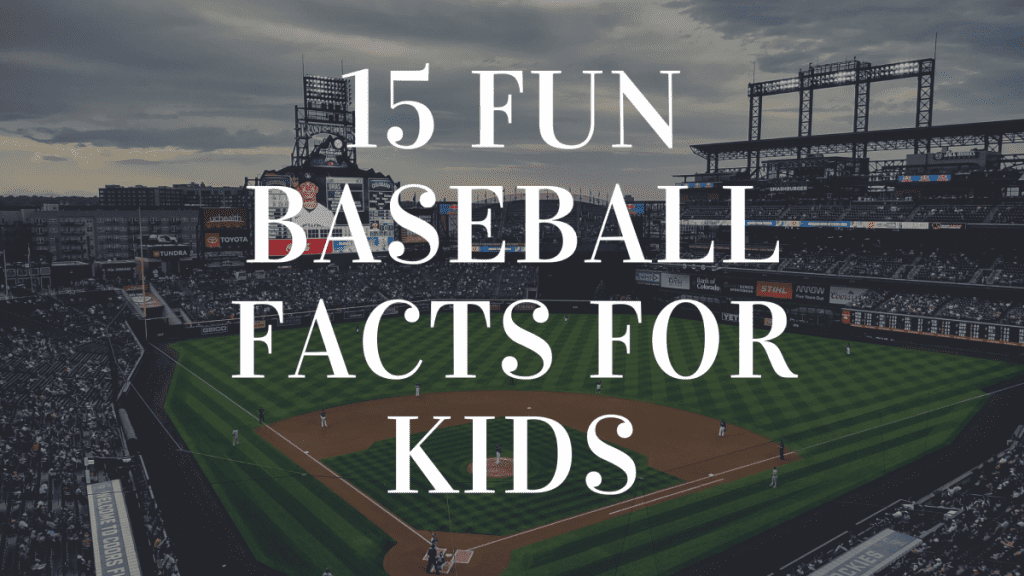 The problem I always seem to run into is that there are so many different facts and records about baseball that it's difficult to know what is an interesting fact and what is irrelevant. So I decided to comb through all of the random baseball facts that are out there and come up with 15 fun baseball facts for kids. Please let me know if there is a fun fact I missed!
#1) Nintendo Owned the Seattle Mariners from 1992 to 2016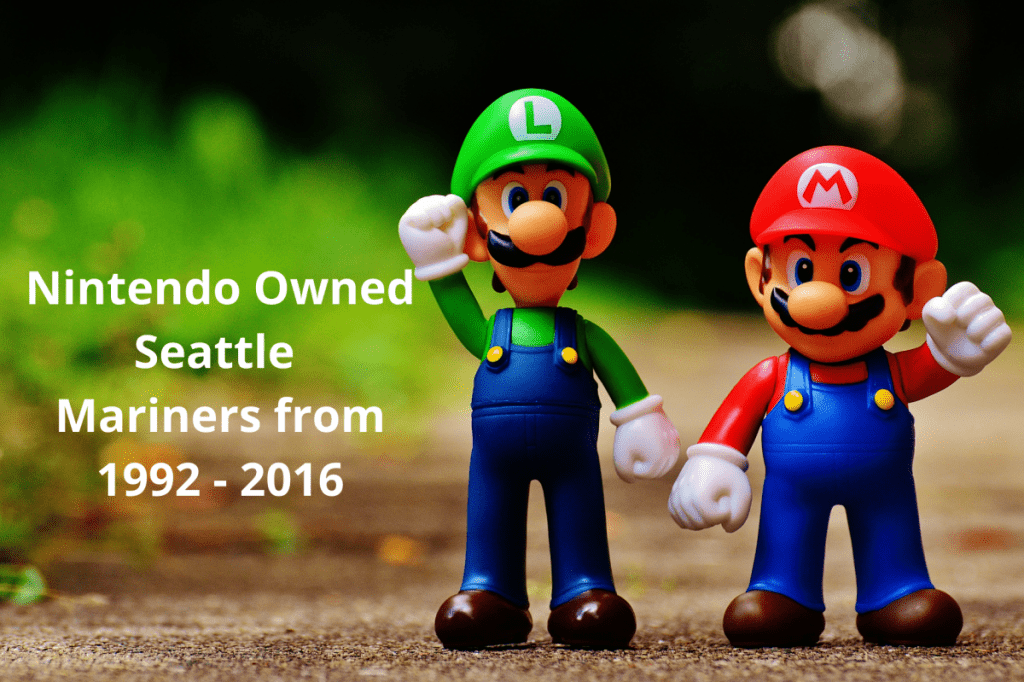 Nintendo, the owner of the Super Mario series, was the majority owner of the Seattle Mariners from 1992 to 2015.
Hiroshi Yamauchi, Nintendo's president for over 50 years, purchased the Seattle Mariners in 1992 to help keep the Mariners in Seattle.
At the time, the Mariners owner was thinking of moving the Mariners to Florida, but Yamauchi purchased the Seattle Mariners as a favor to Seattle, as his home was located in Redmond, Washington – which is a suburb near Seattle and next to Nintendo of America HQ.
In 2004, Yamauchi transferred his stake of the Mariners to Nintendo of America, making Nintendo the official owners of the Seattle Mariners.
Yamauchi remained the head owner of the Seattle Mariners until 2013, which is when he passed away.
In August of 2016, Nintendo sold a majority of its shares in the Seattle Mariners to First Avenue Entertainment LLLP for $661 million. After the sale, Nintendo retained a 10% stake in the Seattle Mariners.
#2) Baseball Was Originally Called "Rounders"
As it turns out, it's difficult to pinpoint the history of how baseball came to be, but one thing that most historians can agree with is that baseball shares its roots with two games: Cricket and Rounders.
Cricket was first documented to be played in 1597 in England while Rounders was first documented to be played in 1744 in England. Both Cricket and Rounders are a game that involves players batting and fielding, but the rules are slightly different for each sport.
It is believed that baseball was originally called Rounders because baseball's rules share a close resemblance to the official rules that the Gaelic Athletic Association (GAA) uses for the game of Rounders. Most notably, the defense is allowed only nine players, and "rounders" are scored by the batting team for making it around all four bases without getting out.
It wasn't until 1846 that the Knickerbocker Baseball Club played the first official baseball game, which happened to be against a team full of cricket players.
#3) The Oldest Ballpark is Fenway Park
There is something fascinating about an old ballpark that is still in use today. For some, it's knowing that some of the greatest players in baseball's history played on the same field, while others may have fond memories of visiting that same field when they were a kid. What's the oldest ballpark in the MLB?
The oldest ballpark in the MLB is Fenway Park, which is home to the Boston Red Sox. Fenway Park first opened in 1912 and it is still in use today. Fenway Park is also one of the smallest ballparks in use, with the distance from home plate to right field at 302 feet.
It's fun to know what is the oldest ballpark in the MLB, but it can also be beneficial to understand how the age of that ballpark compares to the age of other ballparks in the MLB. What are the 3 oldest ballparks used in MLB?
The three oldest ballparks used in the MLB are Fenway Park (1912), Wrigley Field (1914), and Dodger Stadium (1962). These fields belong to the Boston Red Sox, Chicago Cubs, and the Los Angeles Dodgers.
#4) The Record for Most Home Runs in a Season is 73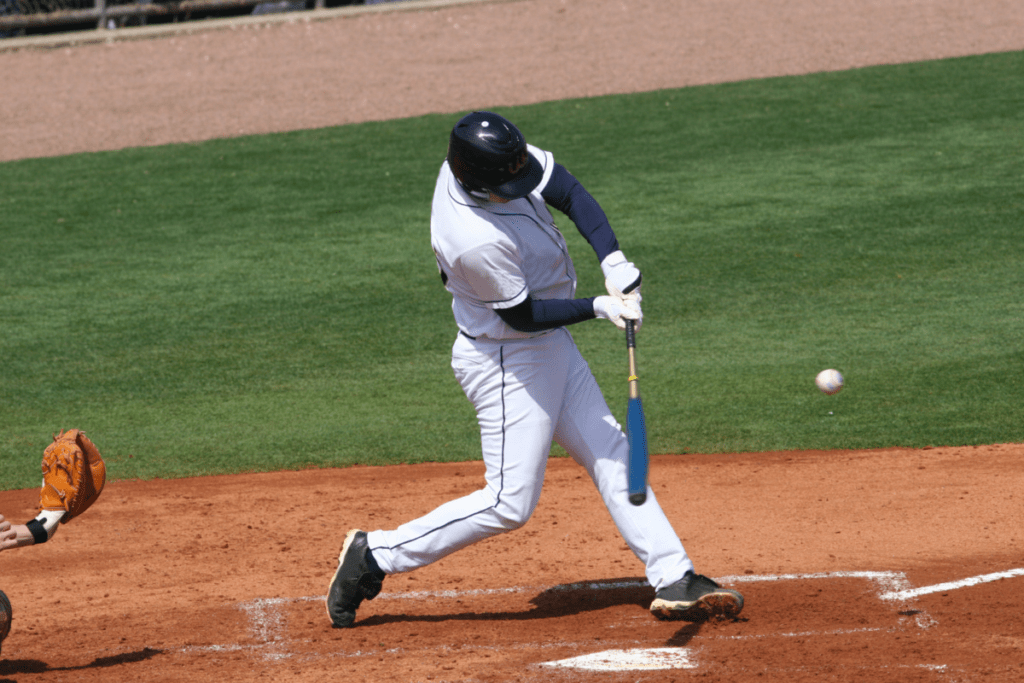 One of the most exciting plays, and the one play that every kid dreams about, is hitting a home run. In baseball, hitting a home run is tough to do, but there are some players in the MLB who make it look easy. This leads a lot of kids to wonder, who holds the record for most home runs in a season?
Barry Bonds holds the record for the most home runs in a season, with 73 home runs. This record was set in 2001, while the 36-year-old Barry Bonds was playing for the San Francisco Giants.
To put this record-breaking statistic into perspective, let's look at some additional numbers from that season.
There are 162 games in a season, but Barry Bonds only played in 153 of those games. This means that Barry Bonds came very close to hitting one home run every-other game in 2001. More specifically, he hit one home run in every 2.10 games during the 2001 season.
Barry Bonds also had 664 plate appearances in 2001, which means that he hit a home run in 10.99% of his plate appearances. And even though he had 664 plate appearances in 2001, only 476 of those plate appearances counted as an official at-bat. This means that Barry Bonds hit a home run in 15.34% of his at-bats in 2001.
If you've played baseball for any length of time, you know it's already difficult to hit a home run. So it's pretty incredible to see one player put up these kinds of numbers for one season.
#5) The First World Series Was Played in 1903
The first official game of baseball may have been played in 1846, but the first World Series wasn't played until the year 1903.
This is because the first major league of baseball was formed in 1871, which was replaced five years later in 1876. The new major league in 1876 was named the National League of Professional Baseball Clubs, which is the National League we know today.
It wasn't until 1901 that the American League of Professional Baseball Clubs was founded, which is known as the American League today.
Because there were now two competing baseball leagues, both leagues decided to take the best team from each league and have them compete against each other in a World Series.
This first World Series game happened between October 1st and October 13th of 1903, in a best-of-nine series between Boston (American League) and Pittsburgh (National League). Boston won the first World Series by winning 5 out of the 8 total games played.
#6) The First All-Star Game Was Played in 1933
Even though the first World Series game was played in 1903, the first baseball all-star game didn't occur until July 6, 1933, at Comiskey Park.
This all-star game was created during the middle of the Great Depression, in an attempt to make the 1933 World's Fair a great success. In fact, the idea of an all-star game came from Arch Ward, a sports editor for the Chicago Tribune.
Arch proposed that one game be held where the best players from the American League faced off against the best players from the National League. And he even proposed that fans got to vote on which players went to the all-star game.
Eventually, Arch's proposal won over the Commissioner of Baseball and they scheduled the game to take place on July 6, 1933, at Chicago's Comiskey Park.
#7) The Record for Most Consecutive Games Played is 2,632
Some people really enjoy playing baseball, but then there are those few who love it even more and want to play it every day. What is the record for MLB's most consecutive games played?
Cal Ripken, Jr. holds MLB's record for most consecutive games played with 2,632. Cal Ripken, Jr's streak started on May 30, 1982, and ended on September 19, 1998. He decided to end his streak after having conversations with his wife and a few close friends.
Cal Ripken, Jr's streak of playing in consecutive games extended over 17 seasons in the MLB, which is a remarkable feat. Most people believe this is a streak that will never be beaten.
#8) The World Series Trophy Weighs About 30 Pounds
After winning a World Series, you always see a team celebrating by holding the trophy above their heads. This leads a lot of people to wonder, how much does the World Series trophy weigh?
The World Series trophy, also known as the Commissioner's Trophy, weighs about 30 pounds. The trophy is made from 200 troy ounces of silver, stands at 24 inches tall (excluding the base), and has a diameter of 11 inches.
Learn more about the Commissioner's Trophy from Franchise Sports.
#9) Baseball Field is Called a Diamond
One of the most fundamental facts for kids to know is that a baseball field is traditionally called a diamond. Why is a baseball field called a diamond?
A baseball field is called a diamond because the infield is in the shape of a geometric diamond. When the outfield is included, the baseball field looks like a diamond you would find in a jewelry store.
The basepaths may be the same distance away from each other, which would technically make the infield a square, but it's been a long-standing tradition of calling the field a diamond so the nickname has stuck.
#10) Baseball is the Oldest Professional Sports League
In the US, baseball is the oldest professional sports league.
When looking at which team is the oldest professional sports league, most people look at the "Big Four" sports leagues, which are the National Football League (NFL), Major League Baseball (MLB), National Basketball Association (NBA), and the National Hockey League (NHL).
There are two other notable professional sports leagues that are not included in the "Big Four" that is also worth mentioning – the Canadian Football League (CFL) and Major League Soccer (MLS).
Out of these six professional sports leagues, Major League Baseball is the oldest professional sports league. The MLB was founded in 1903, the NHL was founded in 1917, the NFL was founded in 1920, the NBA was founded in 1946, the CFL was founded in 1958, and the MLS was founded in 1996.
#11) All Major League Baseballs Are Rubbed With a Special Type of Mud
The special type of mud used to rub all MLB baseballs is called Lena Blackburne Baseball Rubbing Mud. In fact, this mud is also used in all Minor League baseball games as well as some college baseball games.
This mud got its name from Lena Blackburne, a third base coach for the Philidelphia Athletics. He was looking for something that could be used to rub on baseballs to remove some of its shine, but something that wouldn't make the baseball too soft.
Although the whereabouts of this special mud is not well known, Blackburne found this mud on a tributary to the Delaware River, on the New Jersey side. After bringing some of this mud back with him to the Athletics, Blackburne rubbed some baseballs with this mud.
This trend caught on quickly because of how well this mud removed the shine from baseballs, but it didn't turn the baseball black. And this worked so well, that Blackburne created a business that supplies this special type of mud to all professional baseball teams.
Today, before each MLB and Minor league baseball game, all baseballs are rubbed with Lena Blackburne Baseball Rubbing Mud.
#12) Most Innings in a Baseball Game is 26
Sometimes it seems like baseball games can go on forever, but what is the most innings played in a MLB game?
The most innings played in an MLB game is 26. This game was played on May 1, 1920, between the Brooklyn Robins and the Boston Braves. The umpires called the game due to darkness after 26 innings, which meant the game ended in a tie with the score being 1-1.
This game happened before lights were installed at any baseball stadium so night games were not possible. It wasn't until after the 26th inning the umpires gathered together and called the game due to darkness.
Even though the game was 26 innings, the game only lasted 3 hours and 50 minutes.
#13) Longest Game Time Was 8 Hours and 6 Minutes
Some people know that the most innings ever played in an MLB game is 26 innings, but it turns out that game did not set the record for the most time played. What is the longest recorded MLB game?
The longest game played in an MLB game is 8 hours and 6 minutes. This game was played on May 8, 1984 between the Milwaukee Brewers and the Chicago White Sox. Chicago won this game 7-6 after playing 25 innings.
There are also some additional interesting records set for the longest time for a 9 inning game or longest time for a 9 inning game at night, but when it comes to any single baseball game, the record is 8 hours and 6 minutes. Learn more about baseball game length records from the Baseball Almanac.
#14) Shortest Game Played Was 51 Minutes
On the other end of the spectrum, it's easy for kids to wonder what is the shortest amount of time played for a baseball game. What is the shortest MLB game ever played?
The shortest MLB game ever played was 51 minutes. This game was played on September 28, 1919, between the Philidelphia Phillies and the New York Giants. The Giants won the game 6-1 in 9 innings.
When comparing this time to how long MLB games are played today, this seems like something that would never happen again. Learn more about baseball game length records from the Baseball Almanac.
#15) The Last Left-Handed Catcher to Play in the MLB Was in 1989
One thing you don't see too often in the Major Leagues is a left-handed catcher. This leads a lot of people to wonder, who was the last left-handed MLB catcher?
The last left-handed catcher in the MLB was Benny Distefano, who caught 3 games for the Pittsburgh Pirates in the 1989 season.
Benny Distefano was traditionally a first baseman and a right fielder, but he did catch 3 games during the 1989 season.